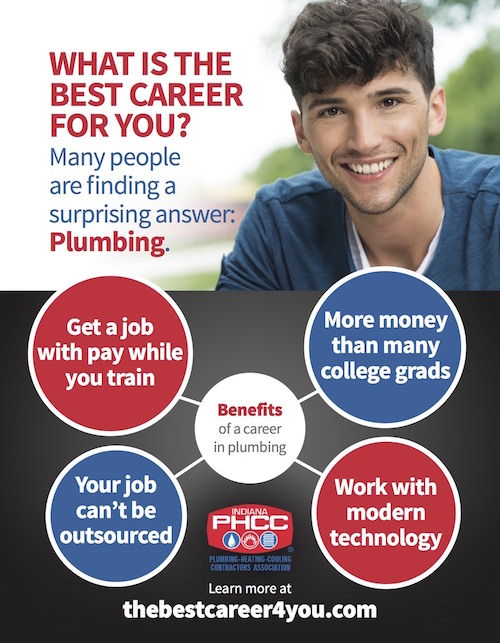 Average Salary for a plumber - $45,000.

Average Salary for someone with a liberal arts degree - $42,000.

Average student loan debt for a 2014 college graduate was $33,000.

10 million new skilled workers needed by 2020.

The Indiana Department of Workforce Development has named "Plumber" as #7 on the list of Indiana's hottest jobs of the future.

Plumbing Apprentice Schools in Indiana.
General Apprentice Information.