Meet Indiana's 2017 Apprentice Contestant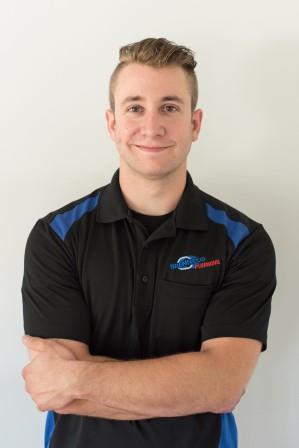 The National Apprentice Contest will take place on Oct. 4th at the convention. Zachary Rayburn, Brenneco Plumbing, Lafayette, will represent Indiana PHCC and Mechanical Skills at the contest as one of 20 vying for top honors.
Zach grew up in Wolcott, IN and went to Rensselaer Central and Tri-County schools.
He watched his father and grandfather in the family business: Rayburn Plumbing, Heating, and Cooling. During the summers he worked in the shop. He decided it would be a 'safe and fulfilling' line of work and earned an associates degree in HVAC from a community college.
After a year he and his wife, Victoria, made the decision to move to a larger area to be closer to her job. Brenneco Plumbing was looking for an apprentice and Zach decided to apply.
The third year apprentice loves the wide range of services that Brenneco offers giving him opportunities to use new and different tools and machines.
"I really enjoy when I am able to help someone with their plumbing issues," said Zach. "I am most satisfied with my job when a customer is happy with our work."
Zach spends his free time with Victoria and their "incredible" dog, Hattie. He is also in and out of different musical groups in the Lafayette area as a multi-instrumentalist.
Many people give their blood, sweat, and tears to their jobs. Actually Zach gives willingly. He is a regular blood donor! He believes donating is great for the body!
We wish Zach well at the competition!