Beth Rovazzini - B & W Plumbing & Heating, Speedway - Named IN PHCC Contractor of the Year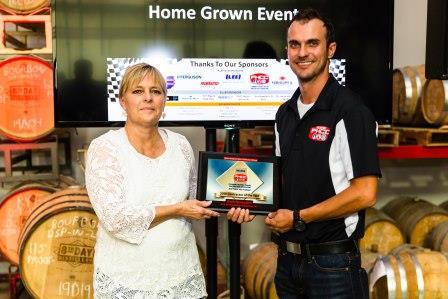 Beth Rovazzini is president and owner of B&W Plumbing and Heating Co,Inc. Her parents started the company in their garage in 1961. She purchased the business from her parents along with 3 partners in 2003. Owning a small business is challenging and exhilarating, she says being a women owning a construction business is like being at the top of the roller coaster every day.
Interacting with people, customers, staff or business associates are the force that brings Beth to work every day. She has not found satisfaction of helping a customer solve a problem in any other place. Although the workforce shortages are a challenge to everyone in construction the silver lining has been working with the young people and helping them find their way in their careers.
Beth currently serves on the Programs Committee of NAWBO. She has been a member since 2008.
Her passion for training the young people is evident in the boards she serves on, Area 31 Career and Tech Center Outreach Board, IPS Construction, Engineering and Design Sector Committee, and Mechanical Skills Board .

Beth was presented the award at the Indiana Home Grown event on October 1st in connection with the PHCC National Convention in Indianapolis. President Adam Meny, SR Meny, Haubstadt, made the presentation.