Extreme Weather Tips
Home Mechanical Safety: Furnaces are sized to zero degrees. They will run all the time in temps around and below zero degrees. They may not reach thermostat set point in these temps and turning the thermostat higher will not help. On geothermal units the auxiliary/emergency heat will come on to help supplement heat – this is normal. Check furnace filters – a dirty filter could have a huge impact. To reduce the chance for frozen pipes, run a small stream of water from faucets with piping on outside walls.

Personal Safety: Kids and senior citizens are the most at risk. Be sure to check on others during these times as they may need your assistance or be susceptible to harsher temps. Pets should also be brought inside during extreme temperatures. Layer clothing and cover all skin areas to prevent frost bite. In the beginning stages of frostbite, "you may experience burning, numbness, tingling, itching, or cold sensations in the affected areas. The regions appear white and frozen, but if you press on them, they retain some resistance." Hypothermia is also a major risk factor during these times. "Although the distinctions among mild, moderate, and severe hypothermia are not often clear, a somewhat constant sequence of events occurs as core body temperatures continue to decline. At temperatures below 95 F (35 C), shivering is seen. Heart rate, breathing rate, and blood pressure increase. As the temperature drops further, pulse, breathing rate, and blood pressure all decrease. People may experience some clumsiness, apathy, confusion, and slurred speech."

Vehicle Safety: An emergency situation on the road can arise at any time and you must be prepared. In addition to making sure you have the tune-up, a full tank of gas, and fresh anti-freeze, you should carry the following items in your trunk: salt or cat litter, shovel, jumper cables, first aid kit, blankets, candles, ice scraper, and flashlight.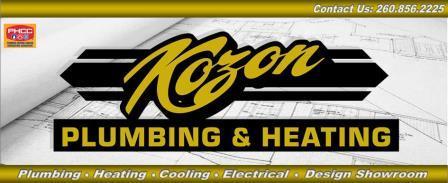 Tip courtesy of Indiana PHCC Member Kozon Plumbing & Heating, PC 10500480, Cromwell, IN. (260) 856-2225.