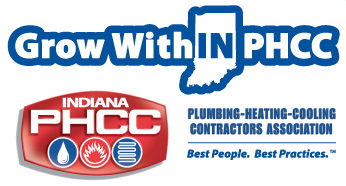 Leadership Summit '22

IN PHCC invites you to uncover key principles for being the best leader you can be. Targeting business owners and emerging leaders from the plumbing and HVAC industry. Save the date for September 22-23, 2022 in Fishers. We are excited to have Daniel J. Friesen as our keynote speaker - he has spent his 29-year career in the trades as technician, sales person, manager and owner in the PHCE industry. 17 of those years were spent training for Nexstar, visiting PHCE shops around North America elevating the personal and professional performance of the people that make those companies work!
Questions? Call (317) 575-9292.
Silver Sponsors
BWA South
Ferguson
Greater Indianapolis PHCC
MMI
P-M & Associates
TOP Marketing