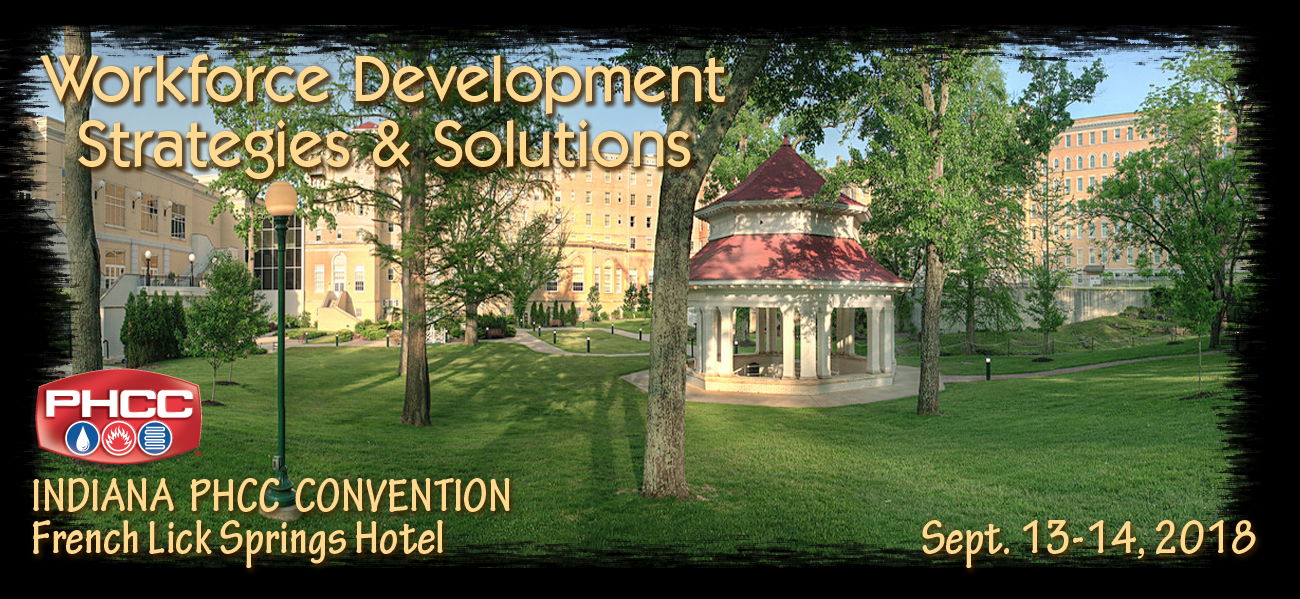 Convention 2018 Wrap-up

Thanks to everyone who attended the Indiana PHCC Annual Convention at the French Lick Springs Hotel on Thursday, September 13th and Friday, September 14th. Highlights:

Meet the 2018 Contractor of the Year

Check out the newly elected Board of Directors


We unveiled the new PHCC Leadership Academy - see what it's all about!


Here's What Contractors said about the 2018 event:
"Loved the Amazing Race concept. I felt I got to meet and spend time with people that I may not have had the chance to spend time with"
"Very enjoyable to meet up with persons in the PHCC world"
"I would like to see the sessions recorded. I would love to review Susan Frew's again"
"Very nice timetable of events"
"Josh Bleill was so uplifting"

Silver Sponsors
Battersby Danielson Azbell & Associates

Bradford White


Mid-City Supply Co., Inc.

Bronze
Arrow Sales, Inc.
Ashworth-Train & Associates
Aspinall Associates, Inc.
Barry Co. Inc.

Diversified Sales Group
Fort Wayne Area PHCC
Glentronics (PHCC Pro Series Pumps)
Greater Indianapolis PHCC

MMI
PHCC Educational Foundation
P-M & Associates
South Central IN PHCC

TOP Marketing
Viega

Wayne Pipe & Supply
Winsupply of Indianapolis
Winthrop Supply

Breakfast Sponsor
Southwestern Indiana PHCC
Amazing Race Sponsor
PHCC-North Central Association